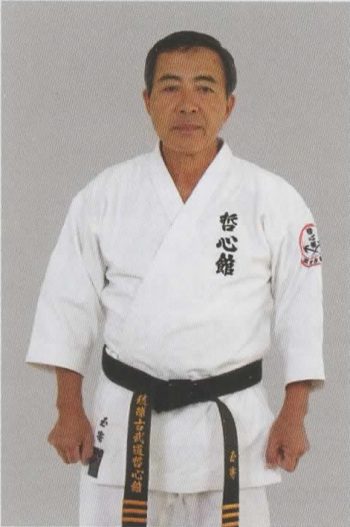 On Tuesday, September 19th at the Japanese Nikkei Centre in Burnaby, the Tesshinkan Hokubei Association and Karate BC are proud to host a Jutsugi Koshu (technical seminar) by esteemed Sensei Tamayose Hidemi (Okinawan Shorinryu, Ryukyu Kobudo Hanshi Judan 10th Dan).
This seminar will focus on the history and differences between Okinawan and Japanese Karate.
Cost:
$80 ($60 for Karate BC members)
Note that there will be a maximum of 25 participants allowed into this seminar.
Requirements: 
Belt Level – Sandan and higher
Location: 
Japanese Nikkei Centre (6688 South Oaks Crescent, Burnaby, BC) – Click HERE for map to venue.
Schedule:
5:00 pm – Introduction & short history lecture. Kata demonstrations
5:30 pm – Two Fukyu Gata with bunkai
6:30 pm – Pinan (Heian) Gata with Bunkai
8:30 pm – Passai (Bassai) Dai.
Registration:
Click HERE to register for the seminar. NOTE that the deadline to register is September 13th, so register today to save your spot!
More Information:
Contact Mike Scales at (778) 877-2635 or mikescales@telus.net