The 2016 Provincial Karate Championships will again be held this May 28-29, 2016, at the Richmond Olympic Oval in Richmond, BC. This provincial event brings together athletes from across the province and expects to draw large crowds as the province's best talent takes to the rings.
Come cheer for some of Canada's best athletes from across the province!
Event Details
When: May 28-29, 2016
Where: Richmond Olympic Oval (click link for map to venue)
Start Times:
9:00 am – Marshalling begins
9:30 am – Competition begins (see attached schedule for details)
Registration (and General Event Information):
For the complete information package including how to register for the event, please click HERE.
Deadlines:
Registrations must be emailed to the Tournament Director by May 13th, 2016
Online Kumite/Team Kata Waivers must be completed by May 20th, 2016
NOTE: No check-in: Athletes/coaches are required to confirm their events via Karate BC website and report any errors to their Zone Rep. immediately!
Fees:
Non-elite Juniors: $30 Team Kata: $30 per team
Non-elite Adults 18 yrs. & over: $35 Team Kata: $35 per team
All BC Team (elite) divisions: $35 Team Kata: $35 per team
NOTE: All fees are per event (includes GST)
Weigh-In (Elite Divisions Only): 
All competitors in Elite divisions at the Karate BC Provincial Championships, in all age categories (12yrs to Seniors) are required to weigh-in before your competition. All weigh-ins will be done at the Richmond Olympic Oval. Weigh-in times are:
Friday May 27th: 6:00pm – 7:00pm
Saturday May 28th: 9:00am – 10:00am (After this time period the coaches will do weigh-in when they have time)
Sunday May 29th: 8:00am – 9:00am
This is only for elite athletes participating in Kumite on Sunday May 29th at the Provincials. There will be no weigh-in for non-elite athletes.
Schedule & Draws:
For the latest competition draw sheets, click on the following links:
For the full competition schedules, click on the following links:
Results
The following are the complete results from the 2016 Provincial Championships:
Saturday
Sunday
Live Streaming:
Catch all the action at the Provincial Championships by tuning into our Live Streaming feed provided by SportsCanada.tv. Click HERE to go to the streaming page during the event.
Where to Stay:
The official Host Hotel for the 2016 Provincial Karate Championships is again the beautiful Sheraton Vancouver Airport. Book your room by April 29th and stay for as low as $135/night. Click HERE for full details.
Volunteering:
Do you, or someone you know, have time to volunteer for this great event and see some exciting karate action? If so, then please sign up HERE!
Sponsorship:
The Provincial Karate Championships could not happen without the generous support of our sponsors (see below for the list of last year's sponsors). Know a company or organization that would be a great fit for this event? If so, then we'd love to talk to them!  For details on sponsorship opportunities, please click on the link below for our complete sponsorship package:
2016 Provincial Championships Sponsorship Package
---
2016 Provincial Championships Sponsors
Gold Sponsors
Silver Sponsors
Bronze Sponsors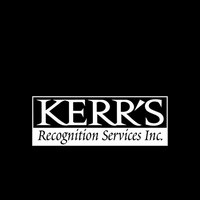 Partners